Why is it called Fairhaven?
Butler Montessori first started in the basement of the Fairhaven Church on Route 28. This program name is a nod to our 50+ year history.
Fairhaven also means "safe harbor." Who wouldn't want a safe place for their adolescent to be nurtured into adulthood?
Butler Montessori's Fairhaven Program balances purposeful academic work with unique experiential components of career exploration, community service, and cultural exchange.
Upper School Structure
How the two programs of the Upper School (Intermediate and Fairhaven) are structured.
"In my Montessori High School it was nice to be close to my teachers and to have a smaller community. I enjoyed the really personable aspect of talking to everyone. It was a very close experience that I really enjoyed." -
~ Kenji Shimokaji, '17
Academically Prepared and Ready for Real-World Challenges
Maria Montessori designed an Educational Syllabus that responded to the characteristics and needs of the adolescent (ages 12–18). She emphasized above all else self-expression, mathematical thinking & communication in language, and preparation for adult life. Students are responsible for choosing their own classes, designing their course schedule, attending all required classes, and following up with homework.
Upper School Guides are trained to support adolescents in academic, social, and emotional growth. They are responsible for planning engaging lessons, assigning meaningful follow-up work, and providing diverse work assessments. The Fairhaven curriculum includes rigorous college preparatory work, with an emphasis on experiential opportunities with professionals and leaders in the Washington, D.C. metropolitan area.
Fairhaven students have the opportunity to earn the following high school credits:
PhysicalScience
Chemistry
Environmntal Science
Physics
Advanced Biology
Calculus
Advanced Algebra
Trigonometry
Geometry
Statistics & Probability
U.S. History
U.S. Government
World History
English Language Arts
World Language
Physical Education
Fine Arts
Performing Arts
Financial Literacy
Health
Staff Qualifications
Our Academic Guides are specially trained in AMI Montessori adolescent pedagogy and are qualified to teach students ages 12-18. All of our teachers hold Bachelor's diplomas, with many certified at a higher level, including Master's and PhD. degrees. Adjunct staff with a certain focus of expertise are externally trained in their field of study and work.
Our caring Montessori guides are uniquely qualified to design curriculum that engages adolescents, responds to their developmental needs and tendencies, and supports them holistically, balancing academics, social, and emotional work, in the transition to adulthood.
Integrated Studies in the Fairhaven Program is a key component of the syllabus. Each discrete subject, such as Science, History, and Language Arts, is taught in concert with other areas of study. This interdisciplinary style of learning captures the essence of a Montessori education and of real-world implications. Global challenges and contemporary issues rely on integrated, community-based thinking. Our students are prepared to tackle these challenges!
Our courses are also designed around the concept of Purposeful Work. As trained guides and practitioners, we know that this is what compels the adolescent to study, gain expertise, and ultimately contribute towards decision-making and problem-solving. It drives their passions and helps them to see the world through new, adult eyes. They crave experiences in entrepreneurship and systems operation to engage in both their local and global communities.
Some examples of what students might learn in their courses include: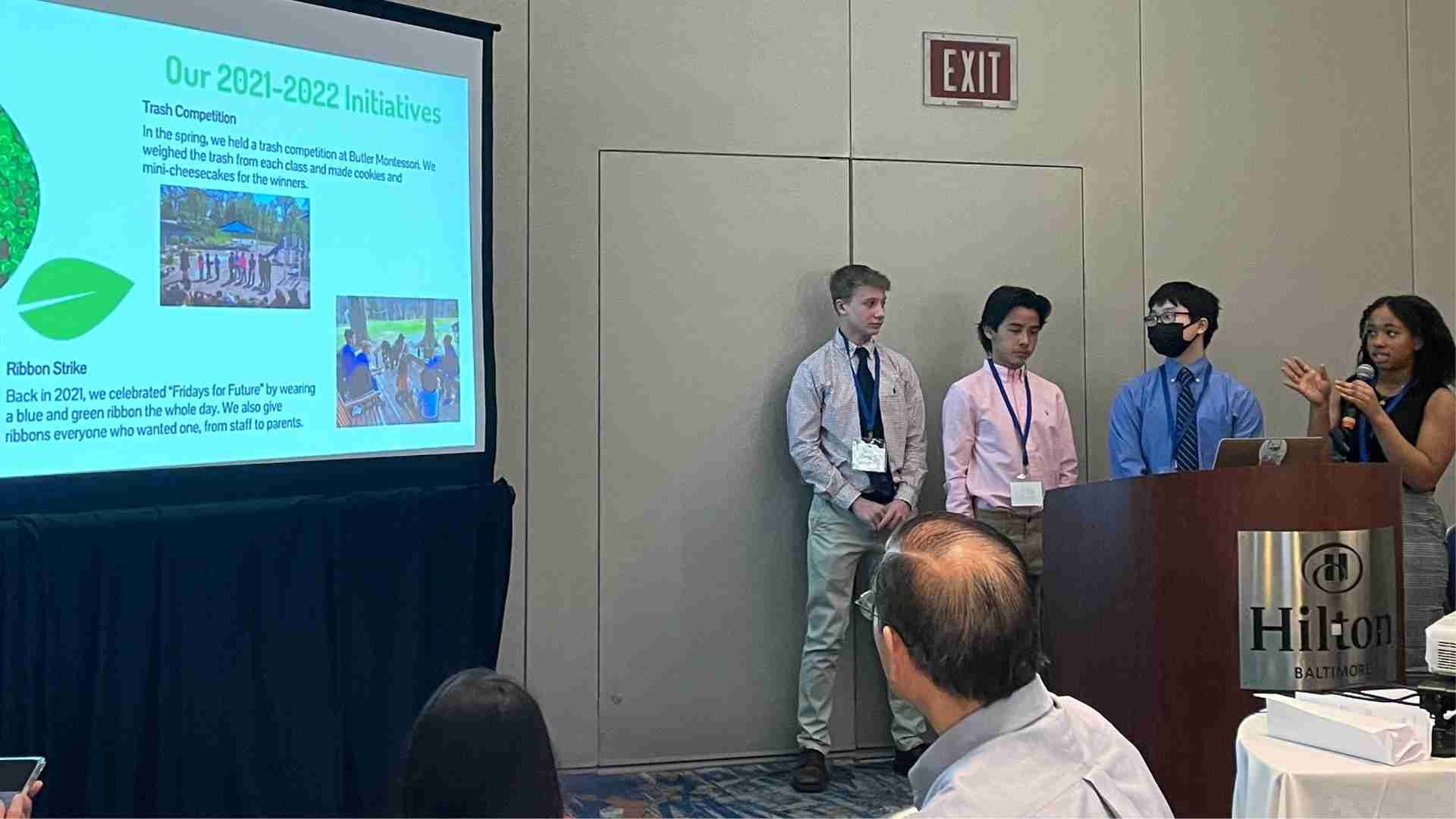 Integrated Science
The Effects of Climate Change
Water Accessibility & Quality
Personal Health Plans/Health Systems
Food Justice & Sustainability
Energy Demands on Our Planet
Genetics, Forensics, & Biotechnology
Robotics & Principles of Engineering
These courses provide an opportunity to study key concepts in the sciences, with an integration of chemistry, biology, physical science, geology, and environmental science.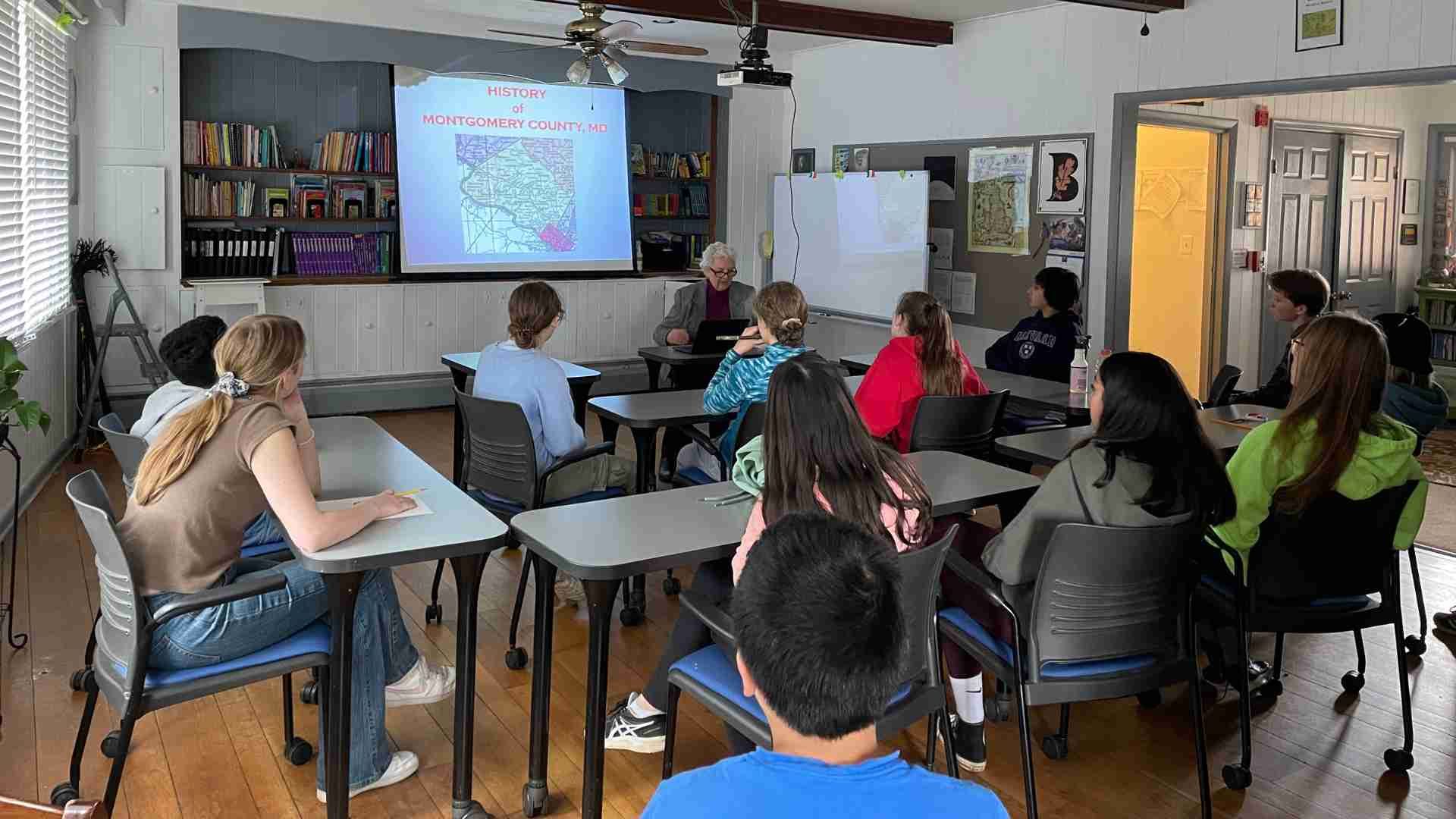 Integrated Humanities
Immigration: Issues & Challenges
Democracy & the Role of Political Parties
Economics, the Individual, and Society
Cults, Spiritualism, & New Age Religion
Political History of Eastern Europe
Modern History of the Middle East
Art History
These courses provide an opportunity to study key concepts in the humanities, with an integration of history, philosophy, sociology, anthropology, geography, and economics.
Seminar Discussions
Epistemology—The Study of Knowledge
Ethics—Principles Behind Moral Decision-Making
Practical Reasoning—Ability to Think Critically and Reason in Everyday Life
These readings and discussions allow students to gain an understanding of the major philosophical schools of thought. Students come to understand how these concepts affect moral judgment in human society. This understanding is then applied to the projects they are working on in Integrated Science and Humanities, including areas such as bio-ethics, environmentalism, public policy, and business ethics. Students will also dive into inductive and deductive reasoning, and the fallacies that occur in each.
Financial Literacy, Entrepreneurship, and Business Management Workshops
Thinking as an Entrepreneur & Exercising Creative Problem-Solving

Personal Financial Needs & Activities

Fundamentals of Business Ownership: Marketing, Sales Management, Customer Service, Accounting, Human Resource Management, Government Regulations, and Legal Issues
Fairhaven students help to oversee and manage an expansion of the Intermediate Farm Market. This includes participation in local Farm Markets in Gaithersburg, Germantown, Rockville, and Potomac, in addition to serving the Butler Montessori community. Students will also be given an opportunity to create and operate their own retail business in the local community.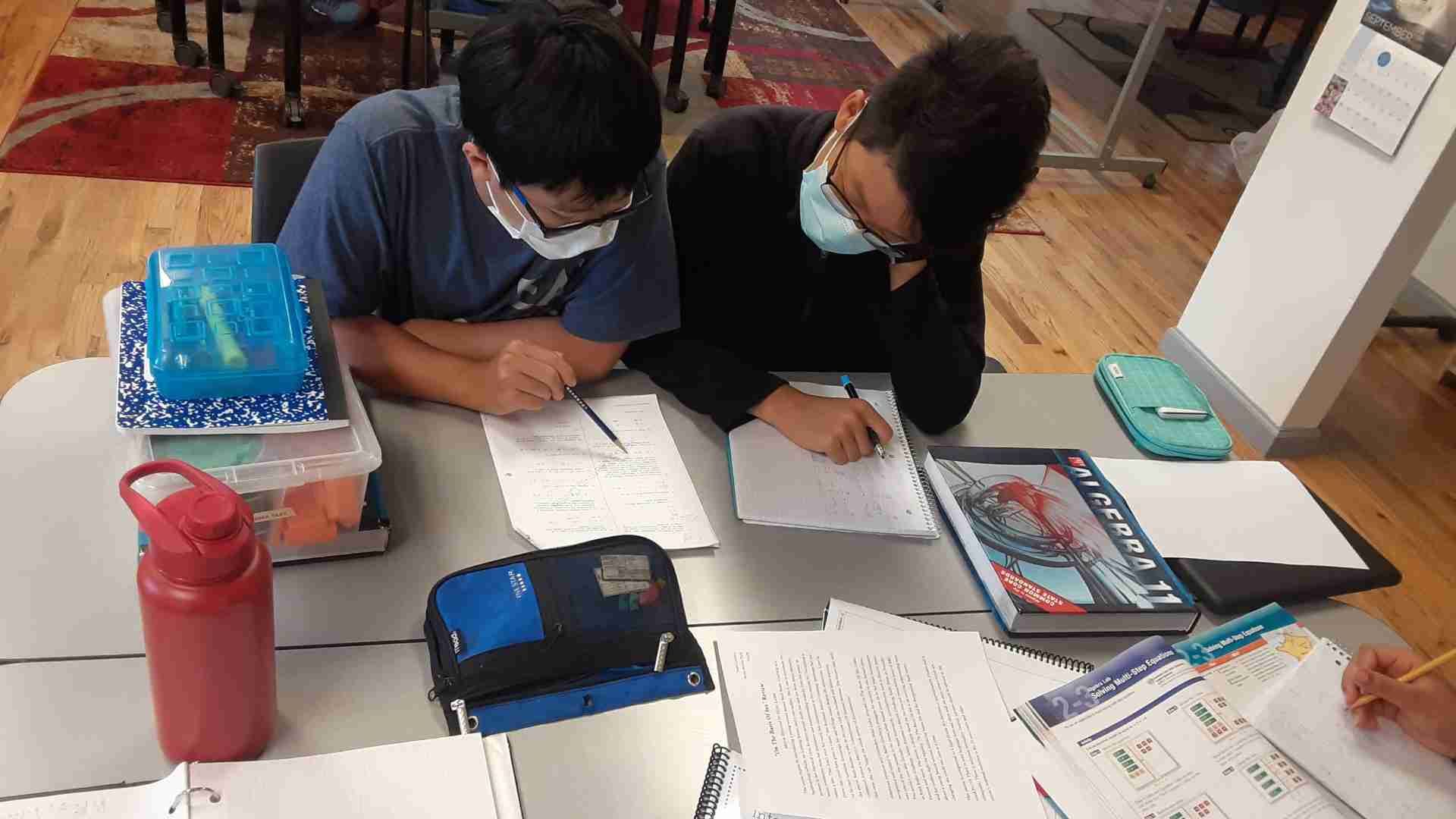 Advanced Mathematics
Geometry
Algebra II
Trigonometry
Probability & Statistics
Calculus (dual enrollment with Montgomery College)
These courses provide an opportunity to further develop the mathematical mind with an emphasis on discovery and creative-problem solving. Students practice ways of thinking and organizing their minds in a logical manner using materials, activities, projects, and regular classes with their guide.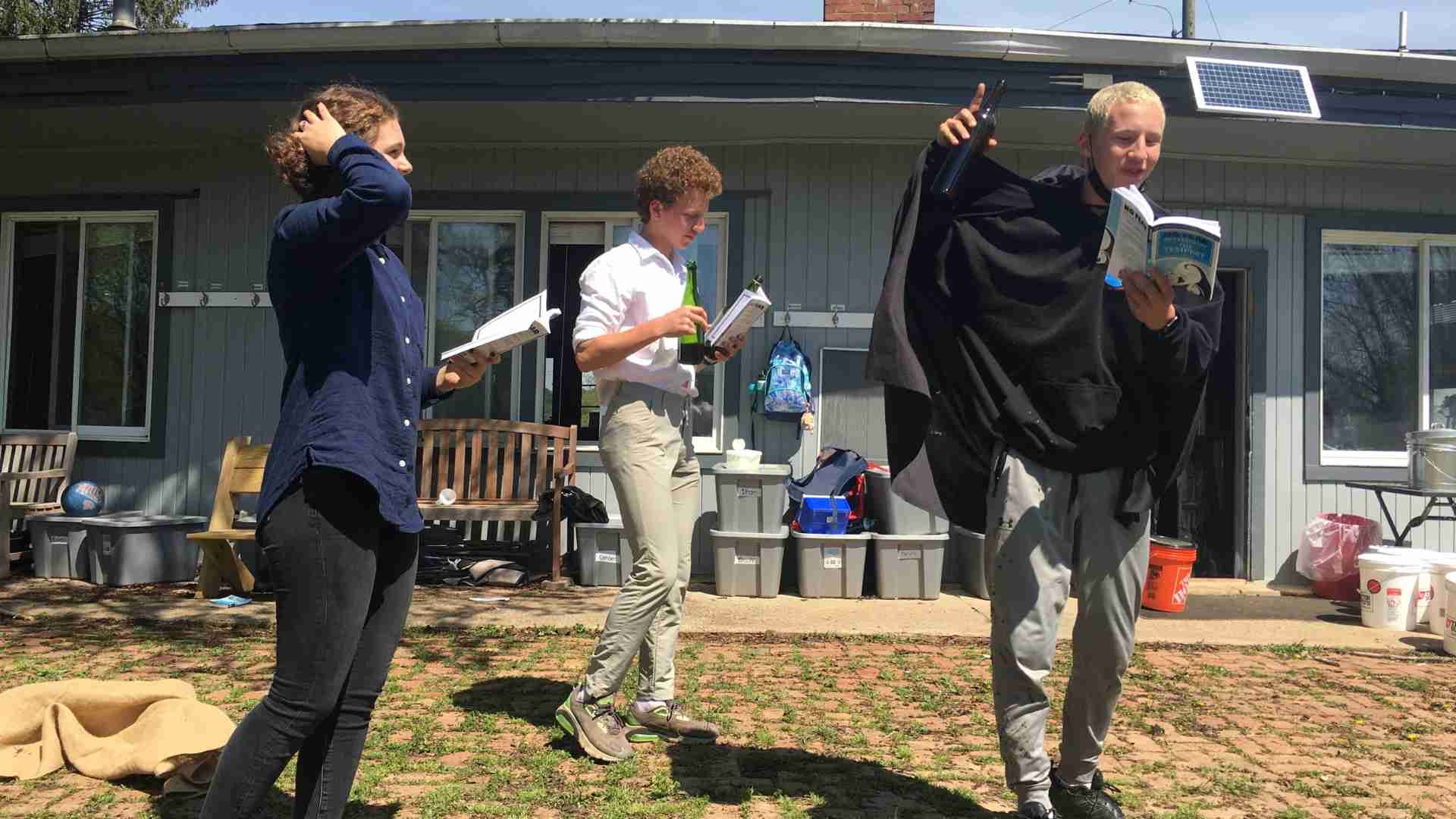 Language Arts
Reading Beyond the Canon of Western Literature
Great Books and Literary Magazines
Specific Author Study (Jane Austen, Toni Morrison, etc.)
The History of the English Language
Creative Writing Workshops: Fiction and Poetry
Film Theory
These courses provide an opportunity for students to dive into the different varieties of language and expression used in the human experience. There is an emphasis on reading widely to gain cultural knowledge of both Western culture and other cultures, writing for personal expression in the arts, and honing their literary and critical analysis skills. Students write in every project and discipline, including research papers, position papers, interpretive pieces, and creative pieces.
World Languages—Spanish
Advanced Vocabulary and Grammar
Advanced Reading and Writing
Complex Oral and Listening Comprehension
Different Types of Literature
Fairhaven students have the opportunity to continue their Spanish studies into Spanish III, IV, V, and VI. Advanced grammar topics include subjunctive, imperative, and figures of Speech. Students are asked to write essays, poems, analysis, compare/contrast papers, and discuss cause and effect. There is a special emphasis on South American literature and its social impact on society, especially poems, fables, myths, and legends. Beginning in Spanish IV, students can opt to take the course at an AP level, and can be certified as bilingual.
Senior Year
Flexible Coursework
Capstone Project
College Admissions and Career Placement
In their senior year, Fairhaven students develop a yearlong capstone project, involving research and community contribution. This project involves a panel of local experts; students may also opt to focus on a specific business endeavor of their own design.
Students are supported by our College Admissions Consultants, trained professionals who assist in creating a strong student profile, designing a well-rounded list of schools, writing essays, and more. Seniors interested in college admissions will have the opportunity to visit local schools as a part of the curriculum. Students who plan to join the workforce or participate in a year of service immediately following graduation are supported with individualized career plans and readiness training.
Creative and Physical Expression is a hallmark component of the Montessori curriculum for the adolescent. Our goal with this program is to introduce students to artistic activities and physical exercise as a means of self-expression. These opportunities are designed for students to pursue both within their school day and as an extra-curricular activity. Many students have already dedicated their time to pursuing an activity at an advanced level; this commitment is supported by the Fairhaven Program, as students are given the flexibility to travel for competitions and attend regular practices. Artists and instructors from the broader community are invited to join the Upper School teaching staff as adjunct faculty members. These experts in their fields provide valuable lessons for Fairhaven students as they explore new passions and techniques, and gain a more advanced skillset in an expression of their choice.
One of the most unique components of the Fairhaven Program is its commitment to helping adolescents gain access to the adult world through Internships, Career Exploration, and Community Service. These opportunities provide students with experiences to grow their passions, explore new fields of interest, and gain valuable adult skills. Students will have the opportunity to work with experts in their fields, learn in a realworld context, and contribute to the wider community around them. These experiential components are scaffolded so that as students mature throughout the course of the program, they are given greater responsibility and leadership tasks. This eventually culminates in a yearlong capstone project tied to the wider community. In this experience, students will have the opportunity to identify possible career paths and create networking opportunities for future relationships in their field of interest.
Some examples of experiences students might have include: 
Internships
KOA Sports
Black Rock Center for the Arts
Montgomery County Agricultural History Farm Park
The Internship Program begins in a student's 9th year in the Intermediate Program with a 15–30 hour commitment to a particular organization. In the Fairhaven Program, this commitment is increased to a month, a semester, and a year of service to an organization. During their internship, students will learn about the ins and outs of working in their organization, supporting the various programs, and creating a lasting impact project that benefits the organization in some way. This opportunity includes pre- and post- work, as well as embedded practical life skills such as writing a resume, cover letter, budgeting, technology skills, and more.
Career Exploration
Business, Marketing & Public Relations
Local Government
Interior Design
Museums & Archives
Agriculture
Technology & Data
Medicine & Public Health
Law
The Arts
Students have the opportunity to connect with professionals in a variety of fields within their interest. They learn how to conduct an informational interview and to speak to experts about their education and career trajectories. Students also gain an understanding of what professions exist within these fields, as well as valuable advice from career veterans.
Community Service
State & Regional Parks (Seneca Creek, Black Hill, Little Bennett)
Button Farm Living History Center
Montessori Model United Nations (MMUN) Bureau
These opportunities allow students to contribute their time and talents to an organization that supports the wider community. Students see themselves woven in the larger fabric of not only their school, but also their local, state, and national communities. Many Intermediate students have a connection to MMUN, having participated in the program as student delegates; as Fairhaven students, they have a chance to support the MMUN community by attending conferences as Bureau members and supporting the younger delegates. In giving their time to worthwhile causes, Fairhaven students champion the value of community service and become advocates for current issues about which they care deeply.
Travel
Puerto Rico
France
Peru
Mexico
Poland
Japan
Namibia
Israel
Fairhaven students have the opportunity to create lasting relationships with other Montessori high school students from around the world through letters, emails, and visits. They plan trips of longer than one week to international destinations, including culture, science, and community-engagement as integral components of the study abroad. Students may opt to spend longer periods of time abroad, living with host families and learning at an AMI-accredited Montessori school in Europe, South America, Asia, and/or Australia. 9th year Intermediate students participate in a weeklong trip to Puerto Rico; as Fairhaven students, interested students have the opportunity to return to the island for a longer period of time with a specific academic and cultural focus.
Ready to take the next step?
Interested in learning more about our Fairhaven program for adolescents 15–18? Join us for an engaging virtual tour of our 22-acre campus, captivating Montessori programs, student-run organic farm, and other exceptional experiences that make our school truly one-of-a-kind. With our unique blend of experiential and academic programs, your child will flourish at Butler Montessori!
Schedule A Tour